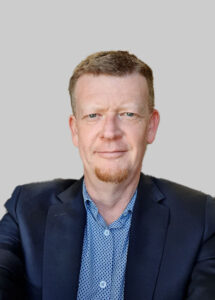 Department of Neurology
Concord Hospital
University of Sydney
Westmead (NSW), Australia
Todd Hardy is a Senior Staff Specialist Neurologist at Concord Hospital, Co-Director of the MS Clinic at the Brain and Mind Centre and a Clinical Associate Professor in Medicine at the University of Sydney. He is Co-Editor of Advances in Clinical Neuroscience and Rehabilitation and sits on the editorial board of the Journal of Neuroimmunology and Frontiers in Neurology. He is Block Chair of Neurology teaching in the University of Sydney Medical program. He trained in neurology at Concord and Royal Prince Alfred Hospitals in Sydney, and at the National Hospital for Neurology and Neurosurgery, Queen Square, London, UK. His research interests are in the field of MS, atypical forms of demyelination, and other central nervous system inflammatory diseases, especially Susac's syndrome. He leads the Australian and New Zealand Susac's Syndrome Database, one of the world's largest repositories of information on Susac's syndrome. He has published more than 85 articles including in The Lancet, Lancet Neurology, Nature Communications, Nature Genetics, JAMA Neurology, and JNNP.