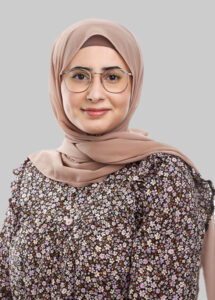 Clinical Neuroimmunology & Molecular Neurobiology
University of Sydney
Westmead (NSW), Australia
Sarah Alshammery is a 3rd year PhD student at the Kids Neuroscience Centre, The University of Sydney. Her work focuses on investigating the role of inflammation and epigenetic modulations in neurodevelopmental and neuropsychiatric disorders. In particular, assessing the effects of maternal influences and immune therapies through the intersection of molecular biology, immunology and bioinformatic approaches such as RNA-sequencing and proteomics.