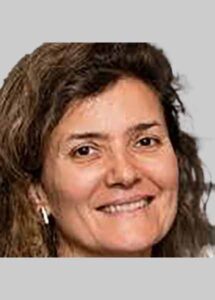 Associate Professor
School of Medical Sciences
Brain and Mind Centre
University of Sydney
Westmead (NSW), Australia
The overarching goal of my research is to dissect inflammatory, immune-mediated and neurodegenerative mechanisms implicated in multiple sclerosis (MS) and other neurodegenerative diseases. My aims are to identify potential new avenues for therapeutic intervention or disease prevention. Specific areas of research interests on which my laboratory is currently working are: (i) the study of the complex interplay between nutrition, metabolism and immune inflammatory responses in MS; (ii) the study of  microglial biology and the innate immune receptor TREM2 (expressed by microglia) in the context of central nervous system neurodegeneration, demyelination and remyelination; and (iii) the identification of cerebrospinal fluid or blood biomarkers to provide information on MS disease prognosis and guide treatment choices. A common theme of all my research is to quickly take my laboratory-based research findings into the clinical setting.