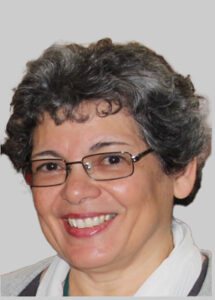 Department of Biochemistry and Genetics
La Trobe Institute for Molecular Science
La Trobe University
Melbourne (VIC), Australia
Jacqueline Orian completed a PhD at Monash University and post-doctoral fellowships at The University of Melbourne and Imperial College (UK). She joined La Trobe University in 2001 and was appointed head of the Neurodegeneration and Neurorepair group in 2005, where her research  focuses on neuroinflammation and multiple sclerosis (MS). Her current major research areas include the elucidation of mechanisms underlying neuronal loss and the effects of neuroinflammation on emotional behavior, using the experimental autoimmune encephalomyelitis (EAE) model. Recently she identified platelets as key players in the development of neuroinflammation and demonstrated the efficacy of platelet targeting on modification of disease course and on anxiety-like behavior. An additional major interest of the group is the pre-clinical evaluation of candidate MS therapeutics.