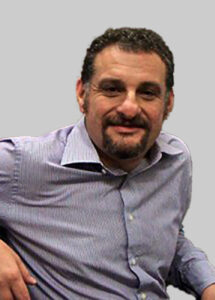 Director, Immunopathology, NSWHP-ICPMR
Senior Staff Specialist, Immunopathology – Clinical Immunology
Co-Director, Centre for Allergy and Immunology Research, WIMR
Conjoint Professor, University of Sydney
Adjunct Professor, University of NSW
Westmead (NSW), Australia
David A Brown graduated in Medicine from University of NSW in 1989. He trained in clinical immunology and immunopathology and was awarded an FRACP and FRCPA in 2000. In 2003 he completed a PhD research degree after which he undertook further post-doctoral studies at the The Salk Institute for Biological Sciences, USA in neuroanatomy and neuroinflammation. He returned to Australia in 2006 and has headed his research group investigating CNS immunoregulation. He is Director of Immunopathology at The Institute of Clinical Pathology and Medical Research/ NSW Health Pathology at Westmead Hospital, Sydney and is a Faculty member at The Westmead Institute for Medical Research, University of Sydney where he continues his research into CNS immunoregulation and the immune basis for Psychiatric disorders. He is a past president of Neuroimmunology Australia and is organizing the ISNI Congress in Brisbane 2018.