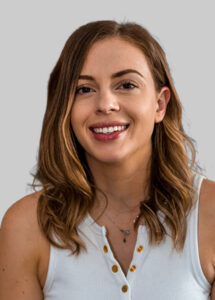 Clinical Neuroimmunology and Movement Disorders | Kids Research
The Children's Hospital at Westmead
Faculty of Medicine and Health, The University of Sydney
Westmead (NSW), Australia
Dr Keating completed a PhD in 2021 in neuroimmunology and physiology at The University of New South Wales, Sydney, characterising immune cells in the meninges and choroid plexus in animal models of central and peripheral nervous system neuropathies. This project had a particular focus on experimental autoimmune encephalitis (EAE), a common animal model of multiple sclerosis (MS). Following her PhD completion, she joined the Clinical Neuroimmunology and Movement Disorders lab of Professor Russell Dale at the Children's Hospital at Westmead as a research scientist, with an extensive background in flow cytometry. Dr Keating and the team are investigating immune-environmental-epigenetic interactions in common neurodevelopmental disorders to identify risk factors and biomarkers to allow earlier intervention and improve developmental outcomes for children and families living with these conditions. Professor Dale's lab routinely uses RNA sequencing to allow for this biomarker investigation.