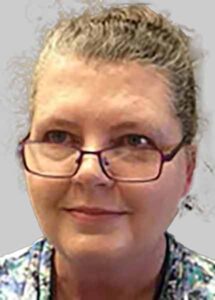 Principal Research Fellow
UQ Centre for Clinical Research
Director of Research Training
Faculty of Medicine (North)
The University of Queensland
A/Prof Judith Greer obtained her PhD in Australia in the field of cancer immunology, and then obtained a postdoctoral fellowship to work with Prof Marjorie Lees at Harvard University, USA, during which time her interests shifted towards immune responses within the nervous system. After returning to Brisbane, she established a group working on  autoimmunity in patients with multiple sclerosis (MS).
Her research is directly particularly towards trying to identify brain components that are targetted by the immune system in people with MS, in determining how immune responses within the nervous system relate to the symptoms experienced by people with MS, and in developing new ways to specifically turn off the damaging immune responses in the brain. Much of her work focuses on the most abundant myelin protein, myelin proteolipid protein. She also has research interests in brain diseases not traditionally thought of as having an immune component, particularly stroke and schizophrenia.
She co-founded Neuroimmunology Australia in 2010, and recently was the Convenor of the 14th ISNI Congress held in Brisbane, Australia.